Year 6
Hello!
Welcome to Term 1
Our PE day this term is Monday. Please make sure you have the correct PE clothes with you and trainers and make sure your earrings are out ready for the lesson.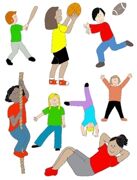 Barton's Book Club -Wednesday
At Barton we love stories and books! Our Book Club day is a Wednesday, please add up how many minutes you spent reading this day and write it on your book mark. This includes listening to audio books, reading comic strips, recipes as well as your school reading book!
Class Dojos
Log in to Class Dojos to see how well your child is getting on in school. It is also a way to keep in contact with the class teacher and keep up to date with any exciting events.