School Lunches
School dinners are provided through Caterlink at a cost of £2.30 per day and are cooked on the premises.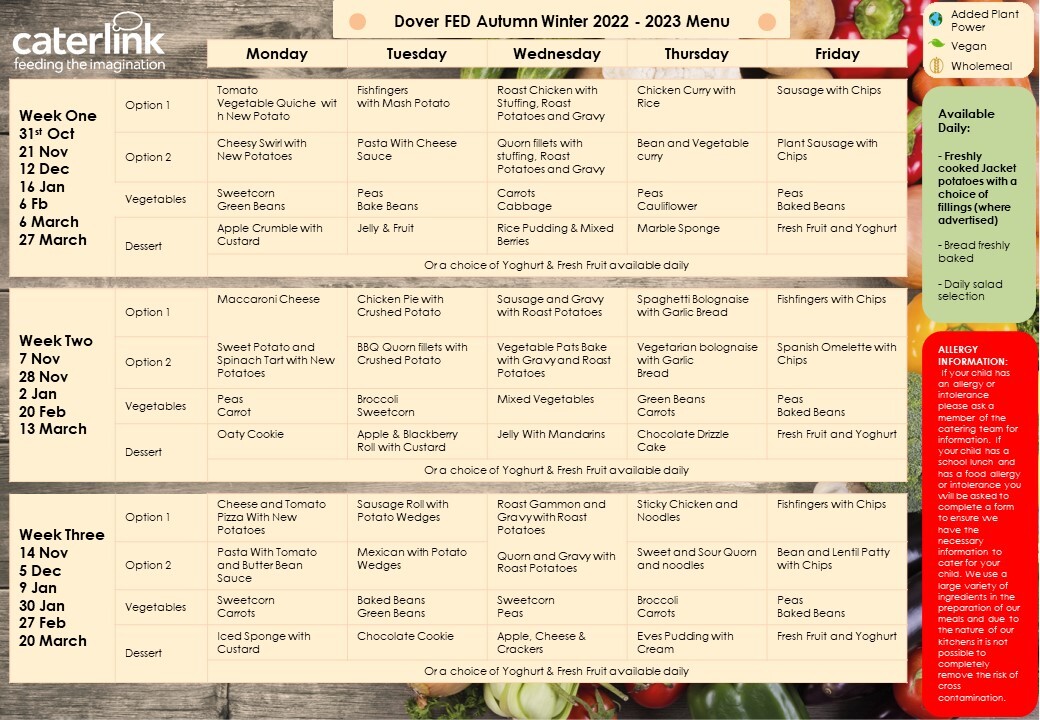 If you prefer, your child may bring a packed lunch. We are a healthy school and we ask that children do not bring in fizzy drinks, sweets, chocolates or nuts in their lunch boxes.
Water is freely available for all children throughout the day and all we ask is that children bring in their own water bottles to refill from the water dispensers around the school. Water bottles are available to purchase via ParentMail or from the school office for £1.50.
If your child is eligible for Free School Meals please apply using this link Free school meals - Kent County Council .
ALLERGIES
If your child suffers from a food allergy please print and complete this form Allergy-and-intolerance-form-July-2018.pdf and return to the school office. If you are unable to print, please telephone the school office to request a copy.